All indoor activities take place at Maryville Academy.
Ben & Sylvia Stein Social Center or Stevens Center entrance.
1150 N. River Road
Des Plaines, IL 60016
(224) 404-0939
Please note that we rent space at Maryville. We do not have staff at the location daily. We are only there when we have events/practices. Please contact us via phone or email for additional information about our programs.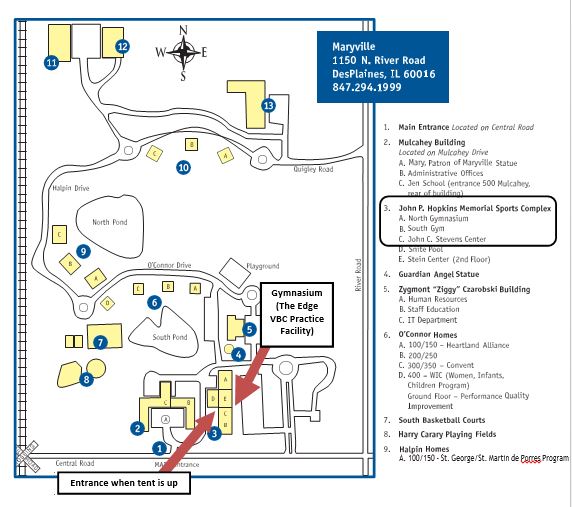 The gymnasium is on the north side of Central Rd. You must enter from Central Rd. When the large tent is up in the East lot, please park on the West side of the building and enter through the Stevens Center.