UPDATED: 11/11/2020
The Edge VBC is committed to providing a safe environment for all athletes to continue to grow. As you may have read, the state of IL has placed volleyball in the "Medium Risk" category - which is currently in Level 2.
State of IL Sports Safety Guidance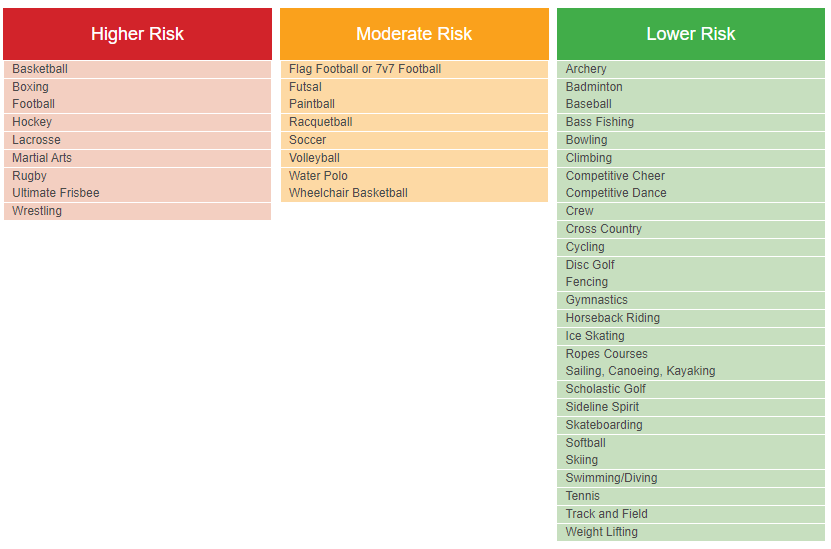 Level 2 means we are allowed to participate in intra-team scrimmages with parental consent. Anyone who has worked with us since the pandemic started knows we have been taking precautions very seriously. There will be an inherent risk for participating in athletics, but we are going to try to minimize the risks as much as possible.
THE EDGE VBC COVID-19 PROCEDURES & PRECAUTIONS
- Limiting to 30 athletes in the gym
- Athletes will be grouped into "Pods." They will only interact with their own Pod. 6 Pods
- Pods will not overlap in the same space.
- Athletes will enter the building through 1 door and exit through another.
- All warm ups will be done upstairs (this will allow the previous practice to exit the building without any overlap).
- Balls will be cleaned after every practice
- Hand sanitizing stations will be set up. Athletes will be required to sanitize before & after water breaks and after every drill.
- Water breaks will be staggered within Pods to limit interaction.
- Athletes will maintain social distancing whenever not on the court or directly involved in the drill
- Drills where social distancing is difficult to maintain will be limited
- Each court will be assigned a specific ball cart (i.e. Court 1 will have all red volleyballs & Court 2 will have all blue volleyballs) - limiting exposure to only those athletes on your court. It will be much easier to determine which ball belongs to which group.
- Physical barriers will remain between courts to minimize volleyballs mixing and athlete exposure.
- All coaches will wear masks and gloves.
- Athletes will be required to wear masks.
- Athletes will interact with the other athletes in their Pods but not all in the same day. We will limit interaction as much as possible. During intra-squad competition, we will add more sanitizing and enforce distancing.


Tentative Practice Schedule:

| | | | | | | | |
| --- | --- | --- | --- | --- | --- | --- | --- |
| | M | T | W | TH | | Small Group | SAT |
| 4:30-6:30 | POD 1 | POD 4 | POD 1 | POD 4 | | WK 1 | POD 2 |
| 6:15-8:15 | POD 2 | POD 5 | POD 2 | POD 5 | | WK 2 | PODS 3 & 4 |
| 8:00-10:00 | POD 3 | POD 6 | POD 3 | POD 6 | | WK 3 | PODS 5 & 6 |
| | | | | | | WK 4 | OVERFLOW |
As mentioned above, the athletes will start practices upstairs for 30 minutes. This will allow 15 minutes for the athletes from the previous practice to exit the facility, coaches to swap out volleyballs, and to clean any necessary equipment.
We also saw a ton of progress during the June private lessons, and we want to continue that improvement. We are going to add really focused small group training (3-5 athletes) on 1 Saturday per month. We are going to try to group athletes based on what they need to work on, position, and skill level to create a really great environment for development. We are really excited to be able to offer this option. We are going to use the 4th week of every month for those who may have had conflicts during their scheduled time or if we have to space out athletes more.
The schedule and programing are currently fluid. We will be starting up in September, but we wanted to give everyone a clear idea of how we plan on continuing training in a safe manner.

2020 - Currently planning on running 3 mini "seasons." ALL is dependent on the state of IL guidelines & restrictions and COVID-19 cases. These could change.

September: 9/8-9/30
October: 10/5-10/30
Nov/Dec: 11/2-12/4


12/7-12/15 Private & Semi-Private lessons only.
We will be re-evaluating for 2021.